We Accept SNAP/EBT
Getting fresh, local food just got way easier.
Haywood's Historic Farmers Market is proud to accept SNAP/EBT benefits. Stop by the market information booth to get started.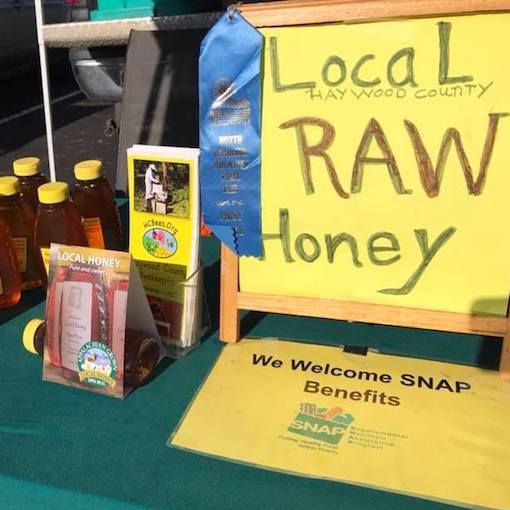 How Does the Process Work?
Bring your SNAP/EBT card to the market
Visit the Manager's booth at the front of the market
Swipe your card at our terminal
Receive your desired amount in the form of market tokens
Shop for fresh, local food while supporting small farmers
Stretch your SNAP/EBT dollars
Haywood's Historic Farmers Market is participating in the Double Up Food Bucks program. If you spend your SNAP/EBT dollars on local produce, meats, or other foods at our market, we'll match you up to $20 per customer per day!
Haywood's Historic Farmers Market
Parking Lot of HART Theatre
250 Pigeon St | Waynesville NC
Closed for the Season